FineArt prints
Thanks to the vast creative possibilities, FineArt printing is loved by visual artists, painters and photographers alike.
Be it a paper print, a canvas or an acrylic poster, what they have in common is the wide range of materials, which allow you to express your creativity. With the latest-generation of professional inkjet printers, not only paper, but also textiles, metal and wood can be imprinted directly in an astonishing quality.
FineArt prints and prices
Sizes: standard photo formats or made to measure
Picture sources:  digital files, dias, negative and black and white films
File settings: RGB colour space; 280 dpi; JPG, TIF or PNG
Delivery period: about 10 working days
Order procedure: via our Prociné Designer software, data carrier or post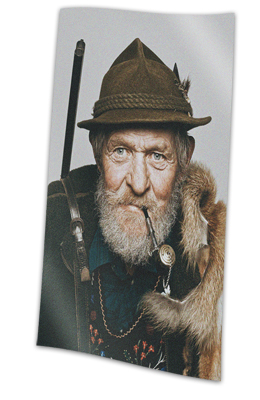 Hahnemühle prints
With its extra smooth surface and fine texture Hahnemühle Photo Rag 308 g/m2 is particularly suitable for black / white and colour photos as well as art reproductions. Other textures like German Etching 310 g, Canvas Texture 230 g, Albrecht Dürer 210 g or Titanium Lustre 245 g are available too. The formats range from 13 x 18 to 111 x 300 cm.
Prices: from CHF 18.00 (15 x 20 cm)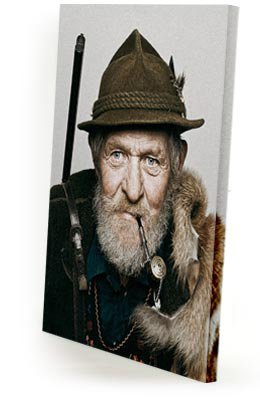 Canvas prints
Canvas prints in professional quality thanks to our industry leading Mimaki printer. Besides the standard sizes, we offer any dimension from 50 x 70 cm to 130 x 300 cm. All prints are carefully mounted onto sturdy wooden frames of 1,9 cm or 4.5 cm thickness. You can choose to have your photo wrapped around the canvas edges or leave the borders blank.
Prices: from CHF 185.00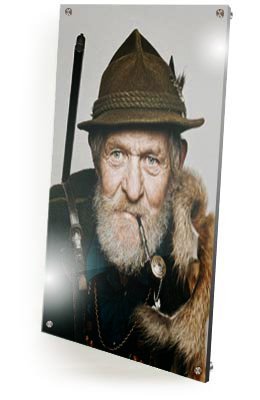 Acrylic prints
Your acrylic print will fit beautifully in any room. Its frameless design catches ones eye. Our Mimaki machine prints directly on the reverse of a 4 mm-acrylic panel. The standard sizes range from 40x60 cm up to 70x100 cm, but other formats are possible. If required, we mount a back light protection. Depending on the product, 4 chrome fixing units are included.
Prices: from CHF 168.00
Order your FineArt prints with us.
Prociné Designer
Use our free software to create and order your FineArt prints.