Scanning / restoring
Public and private archives are full of valuable historical documents that should be captured digitally.
The ravages of time gnaw relentlessly on old records. By scanning and restoring them, they can be saved and made available to a larger public. Be it a family event or an exhibition, most people are highly interested in the testimonies of the old days. Besides the optimal scan technique, we have the knowledge to restore smoothly in order to reflect the original chararcter.
Scanning / restoring work and prices
Sources: photo films, paper prints and other documents
Procedure: scanning by transmitted or incident light and retouching in Adobe Photoshop
Output: digital files (JPG, TIFF, PDF) and / or photo or inkjet prints
Delivery period: depending on order size, min. 2 working days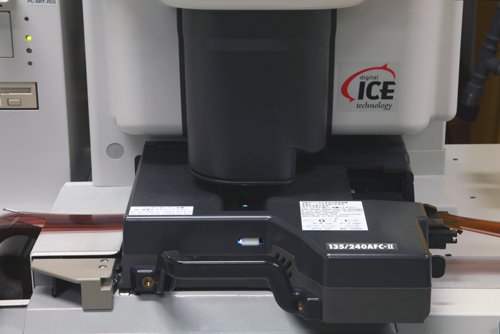 Scanning
All our scanners have a built-in dust removal function. Standard scans are issued as JPG-files only; highend scans undergo a manual correction and are print-ready delivered as JPG, TIF or PDF files in 300 dpi resolution.
There are two types of sources, transparent material like films and non-transparent ones like paper documents. These categories have to be treated differently.
1. Films
Types:
110 / 126 / APS
135 (24 x 36)
120 / 220 (4.5 x 6 cm, 6 x 6 - 6 x 9 cm)
4 x 5 " sheet films
Scan method: transmitted light
Output resolution of standard scans:
24 x 36 mm films: 1800 x 1200 px
60 x 60 mm films: 5080 x 5080 px
Output resolution of highend scans:
24 x 36 mm films: 9100 x 13650 px
60 x 60 mm films: 10150 x 10150 px
2. Paper documents
Scan method: incident light
Output resolution of standard scans:
A6 format: 1240 x 1750 px
A5 format: 1750 x 2480 px
A4 format: 2480 x 3510 px
A3 format: 3510 x 4970 px
Output resolution of highend scans:
A6 format: 3500 x 7000 px
A5 format: 7000 x 9900 px
A4 format: 9900 x 14000 px
A3 format: 14000 x 19200 px
Prices: from CHF 1.30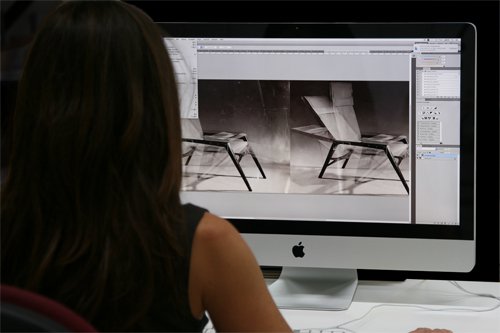 Restoring / Retouching
For many years we scan and restore ancient documents from special achives in order to make exhibits for public presentation. Often also, we refresh old items from family archives.
Our emphasis is on two essential aspects in order to make a successfull restoration / retouching work.
1. The technical side
Our tool is Adobe Photoshop. This professional image editing software allows us to handle even complex tasks. Thanks to our expertise in bringing picture data on paper, we know that the devil lies in the detail. Even tiny retouching bugs might be visible on large pictures. Hence, experience and a careful handwork are essential.
2. The creative side
A technically flawless execution is not sufficient. What counts is the overall impression of the restored picture. A good retoucher always tries to maintain the character of the original. This is the creative part of the job. Over-restoring can be avoided when the customer is involved in the process. This close cooperation is part of our business philosophy.
Prices: please ask for an offer
Entrust us with your originals, we'll make the best out of them.